Handcrafted, ethical jewellery with a distinctive style

Quality Craftsmanship . Sustainability . Unique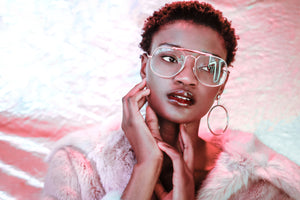 FOR HER
Statement, one of a kind jewellery for the ultimate exhibitionist; sophisticated elegance found in our modern, understated designs; as well as classic, everyday staples that will carry you through from daytime workwear to evening.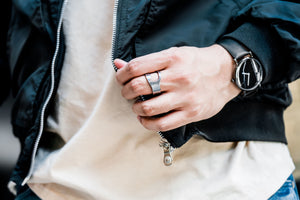 FOR HIM
Our men's jewellery collection features a range of both contemporary and traditional designs, portraying a stylish and refined look of the highest quality for the wearer.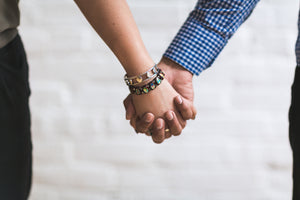 SPECIAL OCCASIONS
Whether it's wedding bands and bridal party jewellery that you're after or a gift for a friend or relative's birthday, we can work with you to design that all important, bespoke piece of jewellery.
VALUES
QUALITY CRAFTSMANSHIP
We want you to be more than happy with your item of jewellery.  The precious metals and gemstones we use are sourced from trusted suppliers and we ensure we do not compromise on quality and value. 
Each item of our jewellery is individually and meticulously handcrafted.  This means no two pieces are ever the same so each piece is completely unique just like yourselves! 
All of our products are hallmarked by the London Assay Office which guarantees provenance and fineness of precious metals.
SUSTAINABILITY
Not only is our jewellery locally and ethically handmade by ourselves, to our own designs but it is also sustainable.  Each piece is made from recycled sterling or fine silver, recycled 9 carat gold or copper and therefore designed to last a lifetime and slow fashion.  All precious metals used are sustainable, hard wearing materials and suitable for daily wear.  Where possible we melt down and reuse our scrap silver.  
Our custom branded boxes are also recyclable as are our display cards.  At present, the materials we use are 90% recyclable but we are committed to using all our current packaging and mailing supplies to limit waste before moving over to completely recyclable supplies.
UNIQUE
We take pride in not only delivering unique designs but committing ourselves to delivering a unique level of service to our clients.
Our aim is to craft pieces of jewellery that are original and in most cases, one of a kind.  We want the individuality of our jewellery to express the wearer's personality.  The uniqueness of our products mean no one else has them and people want them!
We strive to make sure our clients are fully satisfied and make their purchasing experience with us as stress free and personable as possible.
I received a stunning pair of fused glass cufflinks from Chamarel Designs. They sit well next to the Tiffany links I own. A designer with class, style and more talent than others even dream of.  A great gift.

Patrick C.
I have an ammonite pendant - it's beautiful!  I always receive compliments when wearing it and it came in lovely packaging.  Nadia was really efficient with my order and communicated throughout the process.  I love it!

Ruby
I bought a pair of earrings for my mum and was impressed by the quality, not only of the material but of the craftsmanship and finesse of the design.  I would definitely recommend to anyone who is after high standard jewellery.  You won't be disappointed!

Romain